I found camtasia to be pretty powerful tool to generate screencast videos. I needed it to generate gameplay video of one of the app I was working on.
When you start it you see this screen.

It gives you lot of option to control video and audio. You can also take audio from system audio which ignores the microphone audio. So you don't need to have silent surrounding. Here is how is looks when I used it to create video for my app.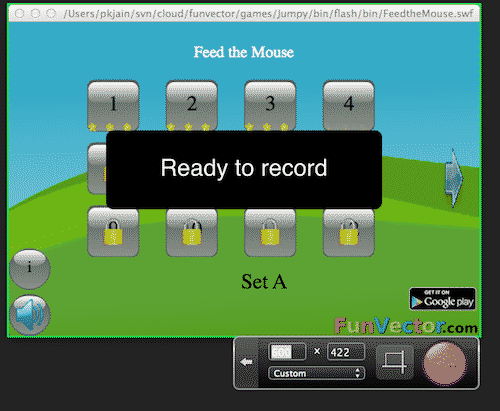 After recording it gives you pretty powerful options to edit you video. Here are some features I explored:
Ability to insert screenshots
Insert external media like audio
Add basic animation and moving screen effects
cut certain pieces of the video
and many more
Do give camtasia a try. I'll write more blogs about specific features of camtasia in future.